Oswego Health: Sponsored Member
We are your neighbors, your friends, your family, and we are dedicated to providing exceptional healthcare services right here in your community.
Our mission for Oswego Health is to provide accessible, quality care and improve the health of residents in our community. We have stayed true to this mission since the hospital started back in 1881, where our founders were determined to provide care to all residents, regardless of income and other factors. They desired a location that people could easily access and, of course, wanted their facility to have the best physicians and most modern technology.
Fast forward to today and our footprint expands beyond just the hospital here in Oswego but premium healthcare services offered throughout the county, including two
urgent care
facilities in Fulton and Central Square,
 

lab stations
spread throughout the entire county, specialists in
cardiology
,
gastro
,
colorectal
,
breast care
,
radiation
,
oncology
,
physical therapy
,
urology
,
ENT
,
behavioral health
,
senior living
,
skilled nursing
,
adult day care
,
home health care
,
primary care
,
orthopedics
and the list goes on and on. We've got an amazing group of highly trained specialists here at Oswego Health and we're proud of our team and what we have built here in Oswego County.
No matter what medical emergencies, routine checkups, surgeries or wellness needs, we are a complete healthcare system you can count on. Right at Home.
Oswego Health
110 W. 6th Street
Oswego, NY 13126
Contact Us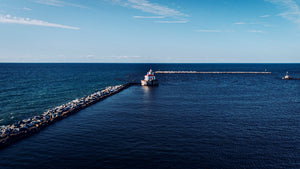 Support The Maritime Museum

There are many ways to support our organization through financial contributions, & donating just became a lot more simple.