Donate
Your donations support the Maritime Museum's mission to "collect, preserve, and promote the maritime historical resources of Lake Ontario, the Oswego River, and Oswego Canal" and benefit our operating budget, historic preservation projects, collections, and public educational programming.
To make a one-time or recurring tax-deductible donation, use the donate button below:
Donations of stock, planned gifts, and legacy gifts are also accepted. Please contact the Executive Director for more information at mercedes@hlwmm.org.
EIN Tax Number: 47-2335621      
The Maritime Museum also accepts the donation of boats, which are then sold to benefit the Maritime Museum's operational expenses.  Please contact a museum representative at 315-342-0480 to discuss your donation.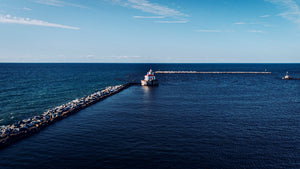 Support The Maritime Museum

There are many ways to support our organization through financial contributions, & donating just became a lot more simple.