Canal to Shore Challenge
Sailor Sam's Canal to Shore Challenge is a great way to get outside and explore the finer points of history along the eastern shore of Lake Ontario and the Oswego Canal.
For $16.00, you'll receive an official Sailor Sam's Canal to Shore Challenge Logbook that includes the location of 23 stopping points along your journey.  Your challenge is to visit all of the historic sites taking a photograph of you and your partners with Sailor Sam (provided) and write a few sentences about what you learned at each stop.  You'll then upload your images and captions, and once you've completed them all you'll receive the official Canal to Shore Challenge patch and a numbered certificate of completion.   
To participate in Sailor Sam's Canal to Shore Challenge, click here, or use the link below to purchase.  Are you up to the Challenge?  
Purchase Tickets
This program is sponsored in part by the Erie Canalway National Heritage Corridor and the NYS Canal Corporation.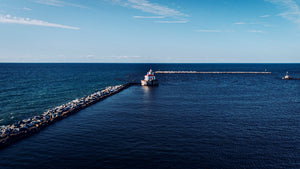 Support The Maritime Museum

There are many ways to support our organization through financial contributions, & donating just became a lot more simple.