Schooner Ontario
About:
The H. Lee White Maritime Museum at Oswego's traditional 1850s-style topsail schooner Ontario is currently being refit to acquire U.S. Coast Guard certification for on-the-water youth and adult educational programming and sail training. 
History:
Ontario was designed by Francis MacLachlan; designer of the brigantines St. Lawrence II, Playfair, and Pathfinder - all of which still ply the Canadian waters of Lake Ontario today. Ontario's construction began when her parent organization the Oswego Maritime Foundation (OMF) laid her keel in 1988.  Between then and 2012, over 200 OMF volunteers contributed countless hours to construction, preliminary sea trials, maintenance, and mission planning.  In 2012, the H. Lee White Maritime Museum acquired the assets of the OMF, including Ontario, to spearhead the tall ship's completion and acquire U.S. Coast Guard certification for educational on-the-water programming. 
In 2018, the Maritime Museum formed the Schooner Ontario Exploratory Committee - comprised of community stakeholders, Maritime Museum leadership, and potential donors - to begin the process of conceptualizing the future of the vessel.  By 2020, the Committee had developed a timeline for funding, vessel construction and certification, and a baseline for future educational programming. 
In 2021, the Maritime Museum hired Buckley Yacht Design (BYD) and formally began refitting Ontario, which is a multi-year project designed to meet the vessel's mission - to promote the stewardship of Lake Ontario's maritime history, culture, and environment through tall ship sailing experiences. 
The Refit:
Ontario's refit requires a significant overhaul to most major systems including propulsion, electric supply and storage, plumbing, navigation, performance monitoring, and more.  A new engine, transmission, and generator are in the works to provide better efficiency and sustainability, and new masts are scheduled for construction in 2023-24.  Staterooms, cabins, heads, and common areas will be added to the near blank hull to accommodate the crew and participants in educational programming. 
For more on the refit's current status and past progress, visit the links below.  More will be added as we continue to make progress toward completion.
Schooner Ontario - 2022 Update
Schooner Ontario - 2021 Update
Schooner Ontario - 2020 Update
Ontario Restoration Photo Gallery - Coming Soon 
Interested in supporting the schooner Ontario? 
Your support will help the Maritime Museum's mission to provide on-the-water educational opportunities on Lake Ontario aboard the schooner Ontario.  To donate, use the link below of give us a call at 315.342.0480 to speak with a representative.  Looking to be a part history and join our crew? Visit our volunteer opportunities page, here: volunteer.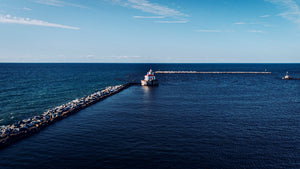 Support The Maritime Museum

There are many ways to support our organization through financial contributions, & donating just became a lot more simple.